Regular price
Sale price
$16.99 USD
Unit price
per
Sale
Sold out
Washable and reusable, this handmade Neck Gaiter is Sewn and Designed in the US. The Bamboo fabric is chosen because of its performance properties and it's sustainability factor.
High-quality washable multi use Bamboo Neck Gaiter / Tube Scarf , made of tightly constructed bamboo fabric that measures 19.5" around and 19" long in the standard size (Medium).  
All our Neck Gaiters and Headbands are made from eco-friendly bamboo fabric that is OEKO-TEX® certified (no harmful-to-human substances used during its production and finishing process).
Activities

Hiking, Biking, Skiing, Running, Yoga
Season - 4 Season Performance these have been tested Below 0 and up to 110 degrees F.
Adult Small 18" around and 18" long
Adult Regular 19.5" around and 20" long
Adult Large 22" around and 20" long
All fabric has a 4 way stretch and the measurements have been taken at a resting state.
The fabric is made from 95% bamboo with 5% spandex. We hand-dye and construct the scarves ourselves in Colorado, in the Greater Denver Area.  Every item has been triple checked to maintain the highest level of quality. We have Mens Gaiters, Womens Gaiters and Kids Neck Gaiters.
We chose Bamboo because it has many great eco-friendly properties, it works great as athletic wear.  PLUS, you can wear it ALL 4 SEASONS!  NEVER OVER HEAT like those other brands. This natural fiber (bamboo) has great performance enhancing qualities including sweat control, moisture wicking, and antibacterial properties. Thermo-regulation makes your neck gaiter perfect for both winter and summer activities (ski, hike, bike, climb, run, yoga and more) and the SPF is 40+.  Easy washing instructions sent with every order.
We hand dye batches of each color. Your neck gaiter may be slightly different than the one pictured but should be from the same batch.
Please send us a message and we will provide you a quote. Email: info@transientcraft.com
TransientCraft or Transient Craft Handmade Bamboo Clothing - Made in the Mountains, for the Mountains.
Transient Craft® - Handmade Bamboo Clothing
Share
View full details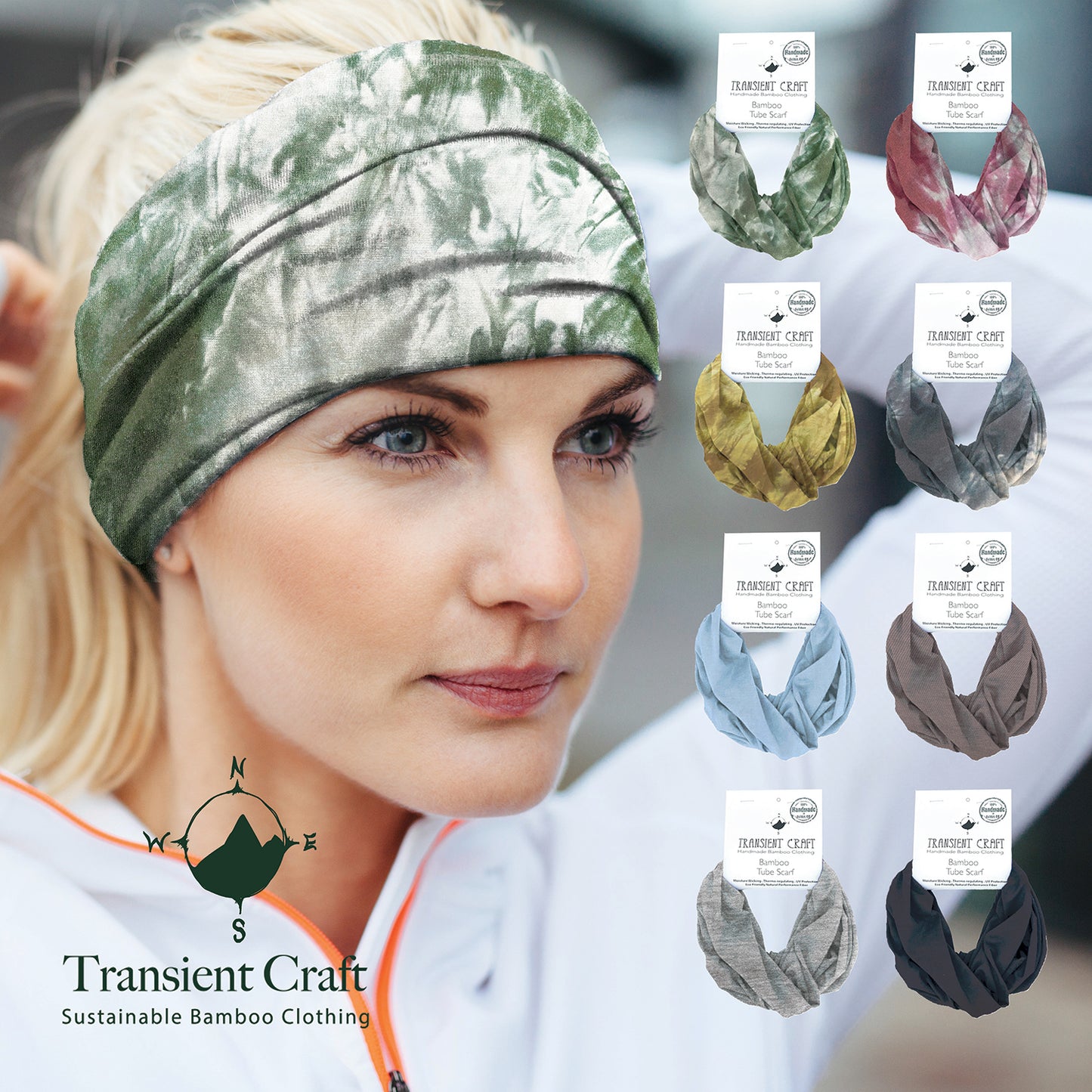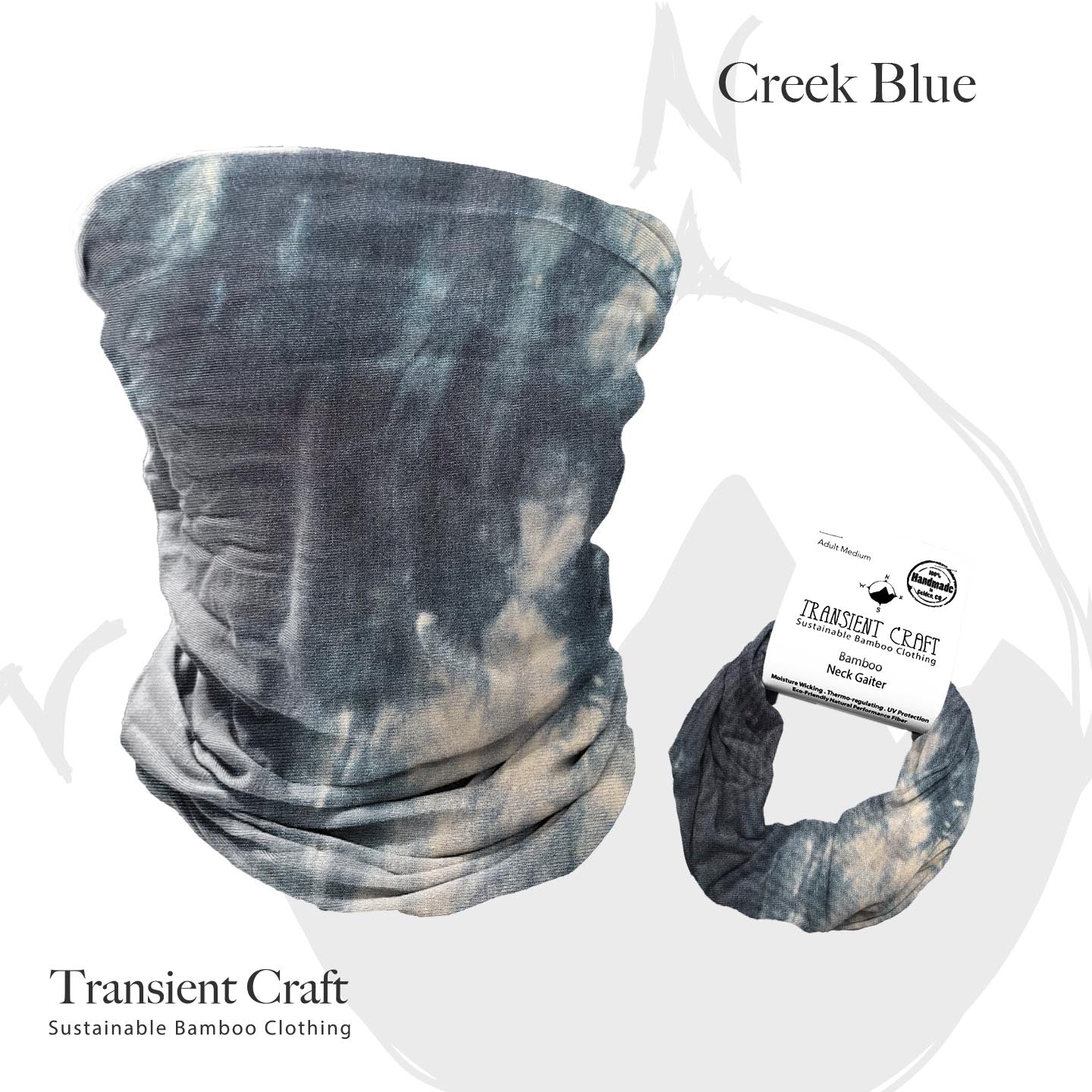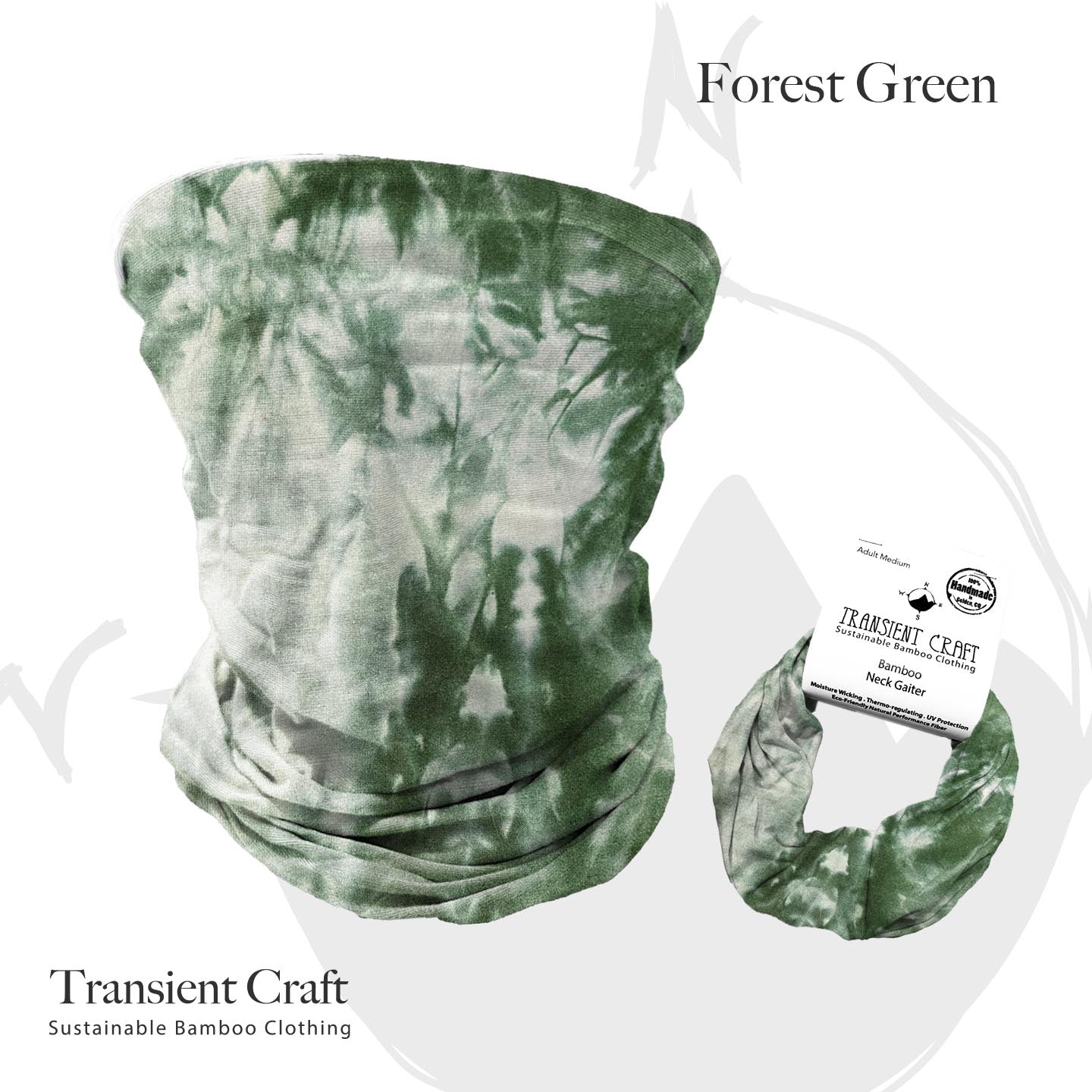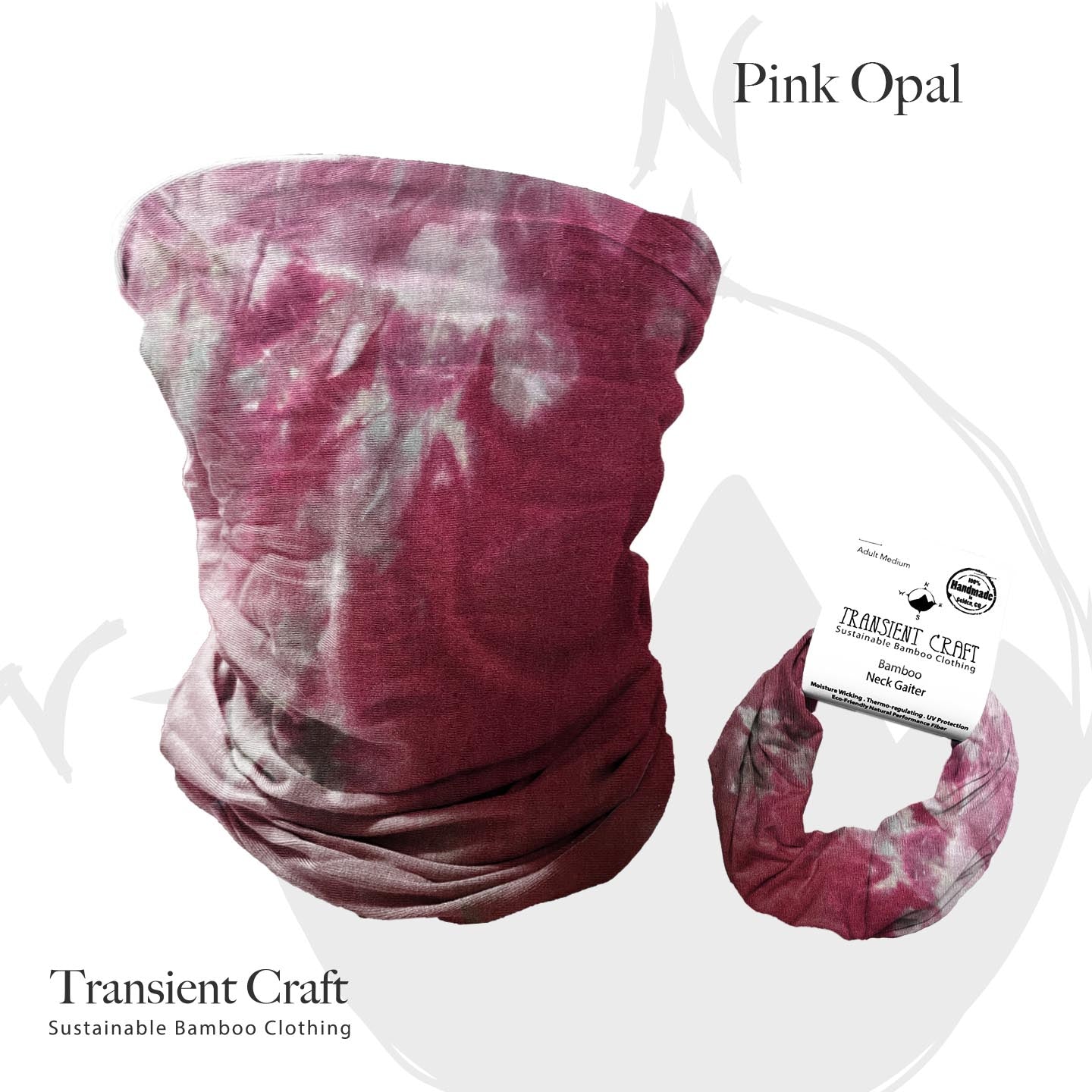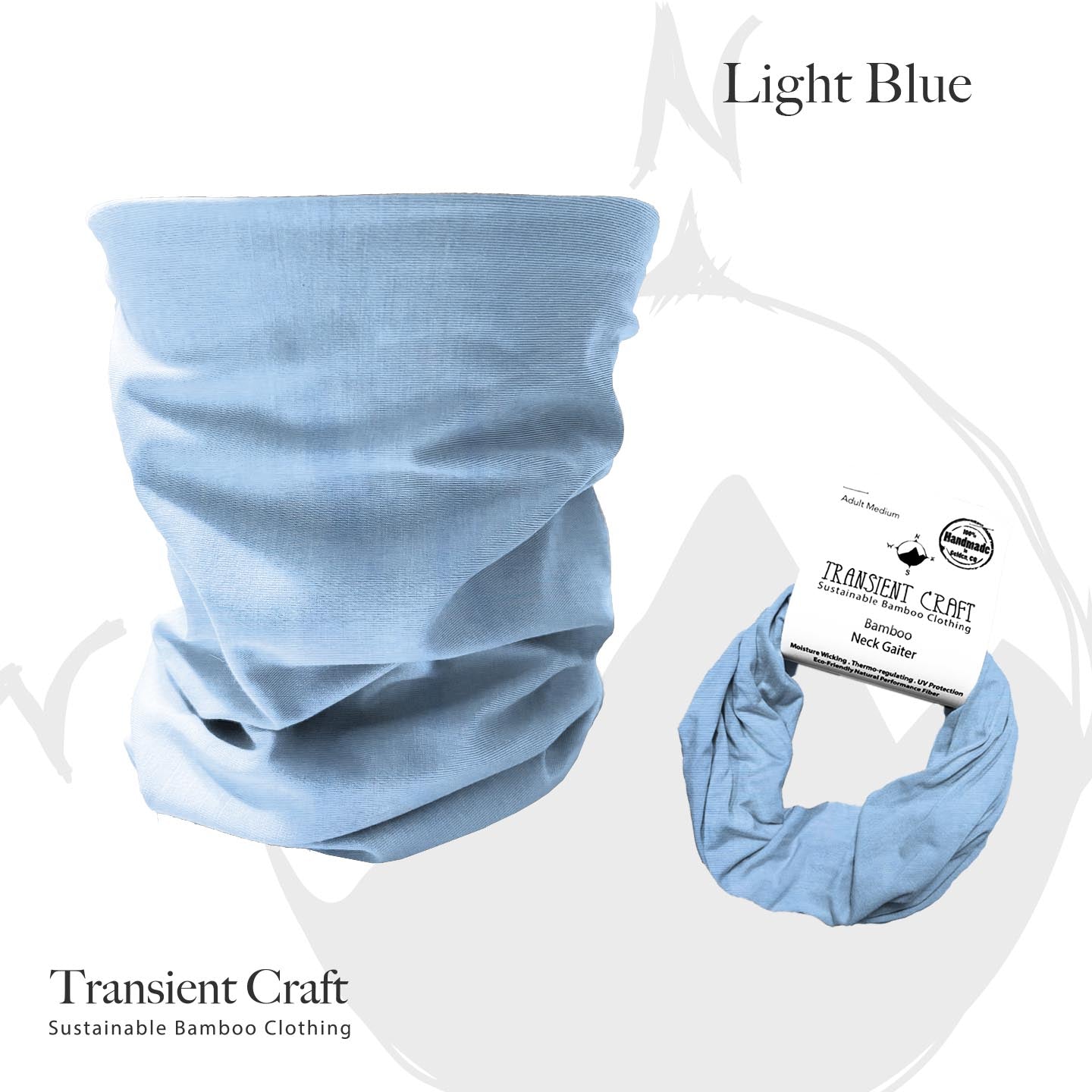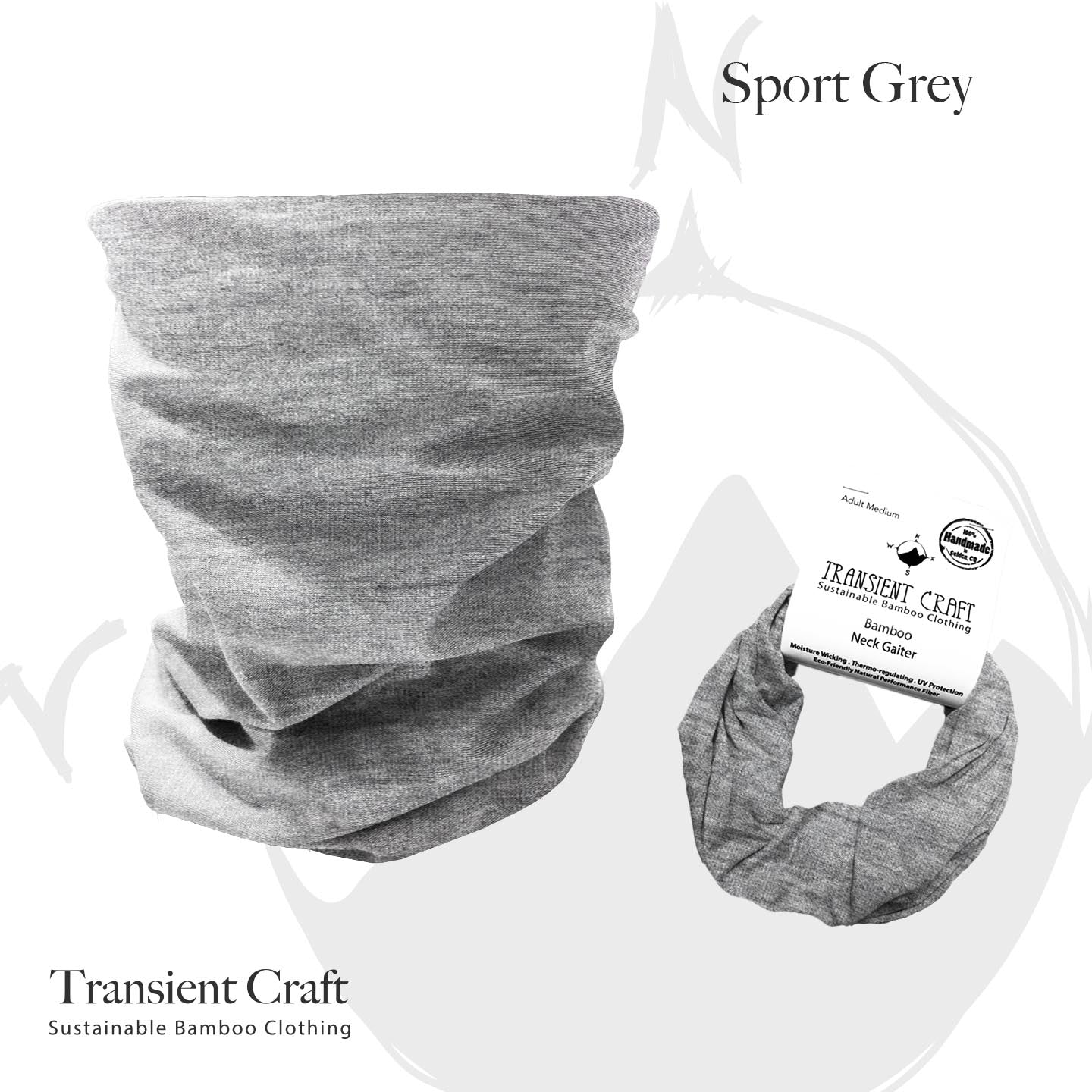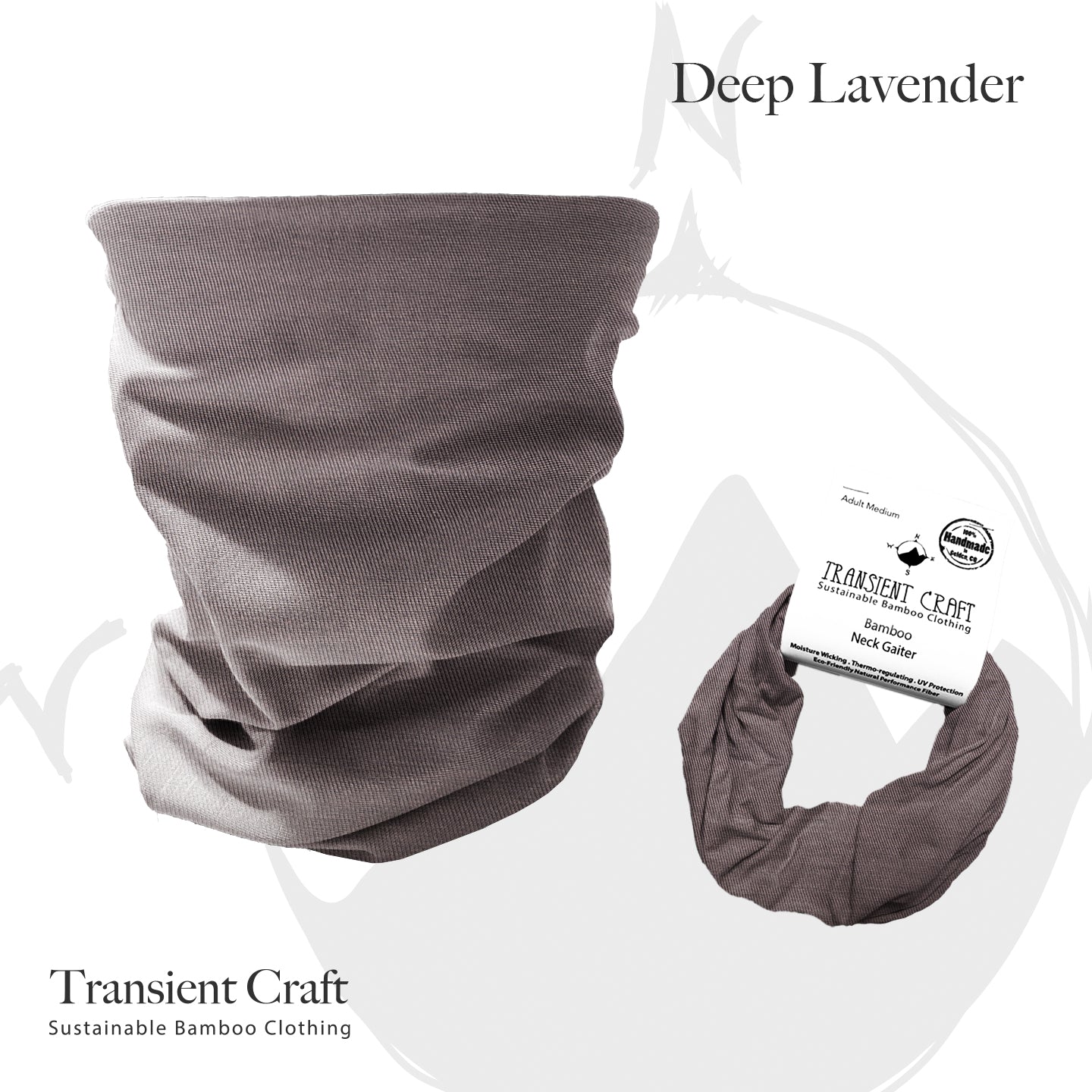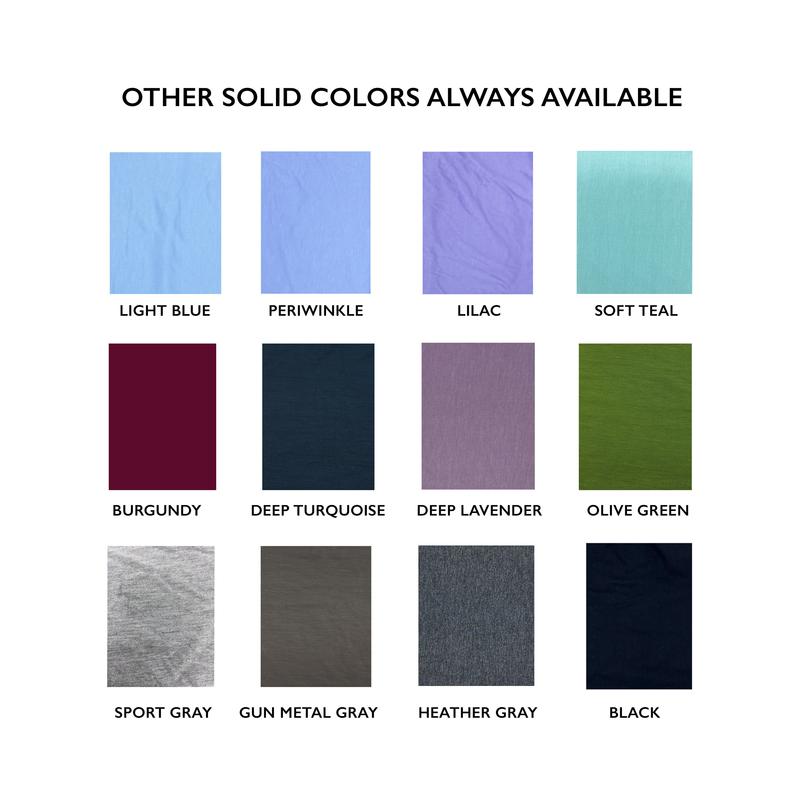 Awesomely Perfect!
I absolutely love these handmade Bamboo neck gaiters. The style is perfect and the colors are uniquely beautiful. Thank You Transient Craft!
Beautiful in texture and color.
Very well worth the price. They are lovely.
I bought small as I have a 13 1/2 inch neck. I will buy medium the next time as I like them looser.
Bamboo neck gaiter face masks
I love my neck gaiter face masks. They are super soft, luxurious, & comfortable to wear. I have hearing aids, so the convenience they offer is particularly advantageous for me. I would recommend them to family & friends.
Too small. I have a thin neck, the small w...
Too small. I have a thin neck, the small was tooo small.
I plan on giving it to my younger daughter.
This is my 3rd purchase and I couldn't be...
This is my 3rd purchase and I couldn't be happier with the neck gaiters. Now the entire family is sporting these unique pieces. Added bonus is the Bamboo is so smooth against the skin. Better than cotton gaiters for sure. Highly recommend!